Ou yes yes, the imaginary store of
KOOLA STUFFA.
Toko milik 2 muda mudi yang super kreatif dan produktif ini ....... (speachless).*angkat topi.
Lihat sajaaa, mural di dindingnya, produknya, warna-warnanya, nyum nyum!
Sangat original berkarakter dan menyenangkan, ilustrasi dari Dedi dan Widya yang menyenangkan super.
Untuk tau lebih banyak tengang koola stuffa dengar interview oleh myoyeah
disini
:
Simak juga review dari
wealwayslaughonthefloor
: Imaginary women, Aydiw Mada :)
Terimakasih yaaaaaaaa koola! :D
Ayo mampir
Koola stuffa store.
Kota wisata, fresh market FMR2 no 18
Depok
Mampir juga di Idekuhandmade store
Griyo kulo resto 2nd flor
Jl. Moch Kahfie no 16A
Cilandak jagakaria, Jaksel
Hey, bagi kalian yang mau reseller :)
Kami dengan senang hati melayani ya, ditunggu emailnya di hujannyala@yahoo.com untuk penawarannya. Thx
You can grab the newest zippy collection!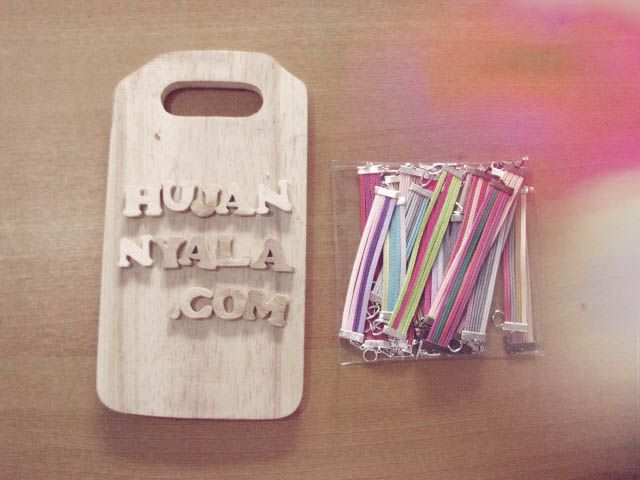 LIHAT INI DEH
kumpulan studio-studio amat keren :) Yea workshop, i thing i need one :P
Jadi ingat, dulu pernah foto tools nyala, ini foto diambil tanggal 18 Maret 2009.
Dua tahun -2 hari yang lalu :) Dulu namanya masih 'belalanja'. Visit
here
kalo mau intip toko lama nyala :)