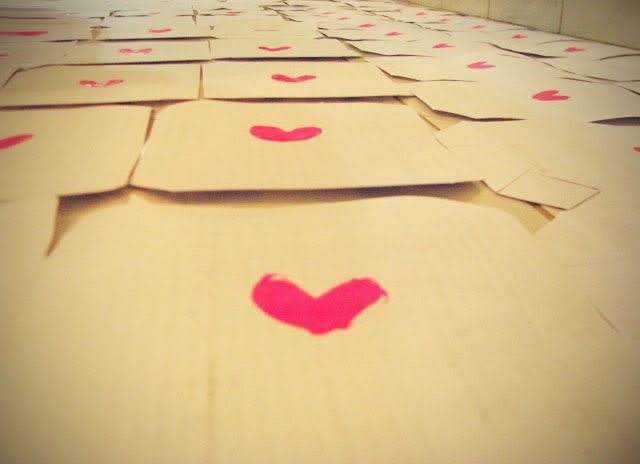 -----------------------------------------------------------------
susah memang jadi last minute person
akhirnya sekarang serba belum..
waa seperti yang paling penting : kartu nama, label, x banner (perlu g ya?)
kemarin akhirnya sempet order tas, tempat pensil, dan packaging untuk barang besar
sementara barang kecil akhirnya memutuskan pakai recycle papper! :D
because plastic is soo not a tree huger..
tapi berhubung kurang cantik, so i decide to put a lil cute heart shape
shock pink poster ! so nyala
dibantu 3 bidadari kecil pagi ini
semuanya beres, thank God :)
----------------------------------------------------------------
btw ini bocoran barang2 yang ada nanti yaa
it's trashion!
buat yang pake hijab niiih ;)
alotalotalota necklaces :
tembaga, aklirik, perca, beads, zipper, disket, pcd, and many many moore
button, colorfull zipper, kabel, etc etc etc
collage fabric collection, monsterrr, absurd dolls, character, painted Gratta, photography bags
jam dinding kayu
and some suprice things ;)
*berencana ada give away juga dengan mengisi buku tamu
just be THERE!
ditunggu yaaa